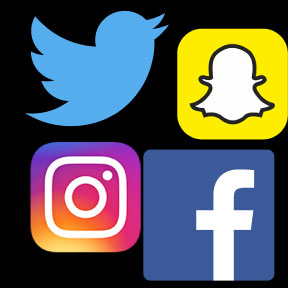 Here are 3 Benefits of having a Social Media account for your Small Business:
Brand Building

Daily interaction with the public (your customers) builds interest in your business
Depending on how you interact-it can "humanize" your brand
Provides a way to show how your business values the community you live & work in

Communication

Easy access to your contact information and business hours
Post holiday hours or office closings
Adds another way for potential or current customers to ask questions or requests

Advertising

Social Media platforms have easy to build ad programs
Target the audience you want via ads
Better value and you can see the analytics of your ads
The more time and energy you spend on your Social Media account, the more you may get out of it.  It's not all sunshine and rainbows though, since negative reviews or complaints can happen.  Being proactive instead of reactive is typically the best strategy.  Social Media isn't for everyone, but if you are using it – make sure you are utilizing these benefits!